For Christmas 2018 online activation, Bisous Production created and produced an interactive experience for diptyque paris online visitors, inspired by The Legend of the North and using webGL technology on the Harfang® framework. Our creative intention was pretty straight-forward since we had to play with a snowball as key element.The interactive principle : shake it, let is snow and unlock a special gift.
THE LEGEND OF THE NORTH BY DIPTYQUE
The longest night of the year had just begun when three travelers met. The first came from the South, where the mountains contained mysterious caves, the second from the West, where the seas concealed strange treasures, and the third from the East, where the pine trees form forests so tall they touch the clouds. The three had planned to meet in the eternally snow-covered lands of the North to discover its secret. It was said that this secret could be revealed only if an ancient and mysterious rite invoking three spirits by candlelight were performed in exactly the right way.
INTERACTIVITY, IMMERSION AND COMMITMENT
To draw attention of users, brands must today tell stories and offer original experiences. The use of video becomes more interactive, the immersion of the user is more important than ever.
When it comes to playing the card of interactivity on the digital, the choice of WebGL stands out as a creative and technological bias. WebGL can, among other things, manage complex graphic elements in 3D, directly in the browser. Since its deployment on the web, an impressive number of concepts and even concrete web experiences have flourished, but few are still the brands to dare creating WebGL experiences.
It is precisely on this type of experience, made possible by WebGL technology, that the full potential of digital creativity is expressed.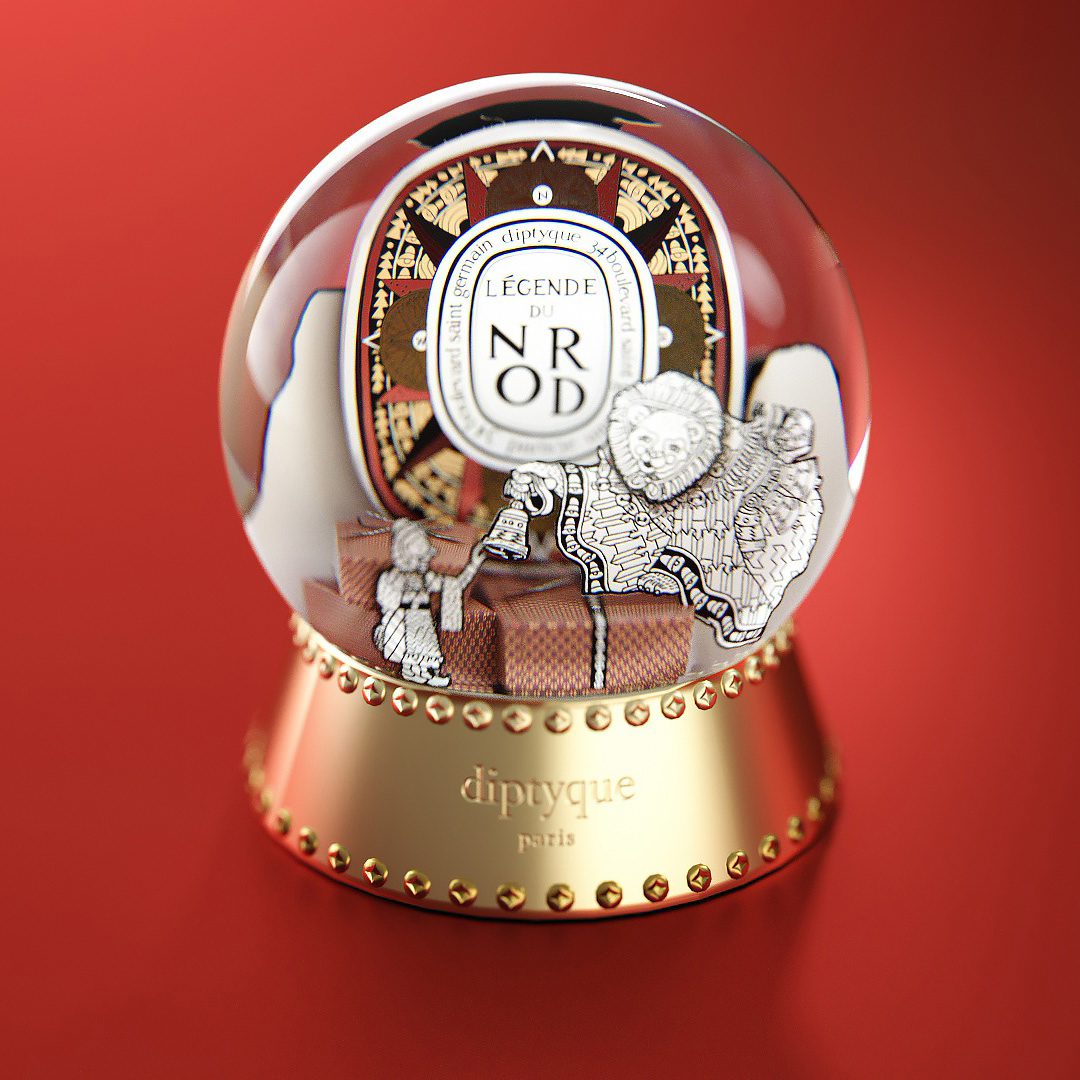 This digital experience was made possible thanks to diptyque E-commerce team and our partner Movida Production.
Upon Pierre Marie drawings.
Creative Direction and CGI production :

Bisous Production
WebGL application development :

Movida Production
HARFANG®3D is a 2D / 3D real-time development environment that empowers the creation of complex applications. To run on modern browsers it relies on WASM to deliver high-level 3D computing performance (animation, physical simulation) and on WebGL for real-time photorealistic 3D image display. 
©Bisous Production 2018 - www.bisous-production.com